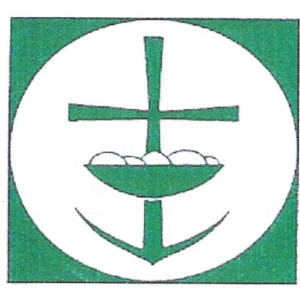 Hope Emergency Program
P.O. Box 214 • Fayetteville, OH 45118 • Phone (937) 364-1055 • Fax (937) 364-2598
www.hopeemergency.org
BREAKING NEWS . . .
2016 $5,000 Challenge Grant
Dear Donors:
Again this year an anonymous donor has stepped up to create a new $5,000 Challenge Grant to replace the Alan Shawn Feinstein Annual $1 Million Giveaway to Fight Hunger Challenge Grant. We are so thankful that we have donors who see the value in our work.
The results of last year's $5,000 Challenge Grant far exceeded our expectations. We received $69,400 in cash and 38,500 pounds of food. We exceeded the cash donations by $5,000 and were slightly under food donations by 6,500 pounds. Certainly the boost in cash covered that deficit.
The rules, dates and times will be the same as existed for last year's $5,000 Challenge Grant. Your donations to Hope in the way of cash, checks or food items (valued at $1.00 per item or pound) as well as pledges, so long as they are obtained ONLY during the promotion of this challenge, and meet or surpass last year's results, will our anonymous donor share his/her $5,000 with us.
Mark Your Calendars!
Between March 1, 2016 through April 30th, 2016
Ways you can help build Hope
You can help us this year by sending your donations to Hope Emergency between March 1, 2016 and April 30, 2016. Are you looking for a way you can help raise donations during our current $5000 Challenge fund drive? Invite a few friends over for a dinner party, create small raffles, luncheons, food drives. Try something new. Be creative in ways to raise money. Ask your favorite fraternal organization to hold a canned food drive, encourage the youth around you to challenge their classmates with food drives at school. All donations in any amount are appreciated – and they are tax deductible!
Help us to meet—or beat—last year's challenge!
A FEW STATS:
November of 2015, 1,235 families ( total of 3,426 individuals, 1139 of which were children) received food.
December 2015, 1041 families (total of 3,038 individuals, 1116 of which were children) received food.
Thanksgiving 2015 we were pleased to be able to provide Thanksgiving goodies to 467 families.
Christmas 2015, 543 families received food and 687 children were able to experience a
Hope Emergency Program Newsletter
Volume 16, Issue 1 February 2016
___________________________________________________________________________________
2016 UPDATE ISSUE
Welcome Mrs. Dianne Vollman
Hope Emergency would like to welcome Mrs. Dianne Vollman who will be stepping into the position of Co-Director recently opened with the passing of Sr. Sandy Bates. Dianne has been a part of Hope Emergency since 1990 when she and her husband, Don, moved to this area. They both began volunteering with Sr. Miriam. Her first memories of working at Hope were helping to unload a large truck of donations at Keller. After that, Dianne worked at the "Temple" every Thursday. Those were the days of cramped quarters, no heat or AC, no running water or restrooms!!!
As time passed, Sr. Marjean became the next director and a Board was formed. Dianne was asked to become one of the original Board Members. Establishing the framework and purpose of the Board occupied the first few months. Sr. Marjean said that we needed to find a new "Temple". So Dianne's remaining time on the Board was spent finding and buying the property that now is known as Hope Emergency Program. After several years of dedication, and because her husband's health was declining, Dianne had to resign from the Board. In 2007, Diane returned to Hope to work with Sr. Lucia and Mel Danengbergs to coordinate the Christmas Program for the children. As you can see, Dianne is very committed to our Hope Mission. When you are able, stop in and say Hi to Dianne.
"Hope Emergency has become a part of me! I think of the employees, the volunteers and the clients who have come into my life and become a special and important part of it!" – Dianne Vollman
2016 Events
EASTER DISTRIBUTION at Hope will be on Wednesday, March 23, 2016 from 9 a.m. – 2:30 p.m. Hope Emergency will be CLOSED Thursday, March 24, 2016 through Monday, April 4, 2016.
VOLUNTEER LUNCHEON will be Saturday, June 4, 2016 from 12 Noon until 2 p.m. Volunteers and their spouses are invited.
YARD SALES Mark your calendars for our 2015 Yard Sales, Fridays May 6, July 1 and September 2. There will be no Saturday sales. Sales begin at 9 a.m. and end at 3 p.m. Bargains galore!
Winner of last year's QUILT RAFFLE was Sharon Lamping of Milford, Ohio and a Hope volunteer. Check out the next quilt raffle to begin in July. Info will be posted on our website.
SCHOOL SUPPLIES We will begin distribution of school supplies on Wednesdays August 3, 2016 through August 31, 2016. We welcome donations of filler paper, 3 prong folders, spiral notebooks, pens, pencils, crayons and glue
THANKSGIVING DISTRIBUTION will be held on Tuesday, November 22, 2016. Hope Emergency will be CLOSED November 23 to November 28, 2016.
CHRISTMAS DISTRIBUTION for 2017 begins with donation of Giving Tree Items on Sunday, December 10, 2017. Client shopping dates are Monday, December 11 to Saturday, December 16, 2017. Hope Emergency will be CLOSED from December 18 to January 1, 2018.
REMINDERS – Check our website for up-to-date info and volunteer info. Go to www.hopeemergency.org. We always need volunteers. Right now, new volunteers are needed to work Wednesday afternoons. Call the office if you are interested.
Kroger Community Rewards. Go to www.krogercommunityrewards.com or call 1-800-576-4377 and sign up for the Kroger Reward Program. There is no cost to you, however, you must reregister every year. Hope continues to receive benefits from this easy program. Charities are rewarded by the amount of purchases customers make at Kroger.
Share This With Your FriendsFollow Us