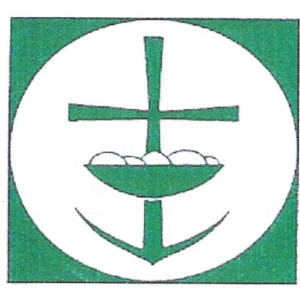 Hope Emergency Program
P.O. Box 214 • Fayetteville, OH 45118 • Phone (937) 364-1055 • Fax (937) 364-2598
www.hopeemergency.org
2018 $5,000 Challenge Grant
Cincinnati Reds and Laura's Lean Beef Unite Again
For the second year in a row, the Cincinnati Reds are partnering with Laura's Lean Beef to help fund the Hope Emergency Program in 2018. Laura's Lean Beef has offered us another $5000 donation hoping to inspire similar donations from our supporters to help fund the outreach work being done through the Hope Emergency Program.
Mark your calendars! Between March 1 and April 30, 2018
You can help us again this year by sending your donations to Hope Emergency between March 1, 2018 and April 30, 2018. Try something new. Be creative in ways to raise money. Ask your favorite fraternal organization to hold a canned food drive or encourage the youth around you to challenge their classmates with food drives at school.
Help us to meet – or beat – last year's challenge!
In addition to this $5,000 donation from Laura's Lean Beef, the Reds are working with the Hope Emergency Program to launch several other new initiatives this season designed to raise money and awareness.
Spotlight On Two of Our Hope Donors
Cathy Breckle first became aware of the Hope Emergency Program a decade ago while she was visiting her parents' childhood parish of St. Mary Catholic Church in Arnheim, Ohio (a small rural community in Brown County). In the vestibule was a Hope Emergency collection box asking for the most basic of everyday needs: bar soap, toothpaste, toothbrushes, combs, diapers. Initially, she would load up her SUV and bring donations to Arnheim. She remembers driving back to Cincinnati one day with a desire in her heart to find out more about the mission and services provided by this outreach program and the population they serve. Shortly afterwards, Cathy visited the facilities on Kernan Road. The more she came to know the volunteers, staff and Sisters Sandy and Lucia, the more impressed she became with the organization and the tremendous needs of the population they serve.
Four years ago, Cathy and her family moved from Cincinnati to Highland County. Cathy says "Every day now I see the truly needy of our rural communities. Truly needy andtruly grateful. I am particularly passionate about the Hope's Back to School Program and the way they provide supplies for over 350 children from ages 4 to 18+. I am happy to be able to assist in a small way in making children excited about going to school and encouraging their dream of a better life through education. The Hope Emergency Program does this and I am proud of my association with it"
Teresa and Eric Wilson became involved with the Hope Emergency Program about 8 years ago. They heard about Hope Emergency through a friend who had been helping with collections through Saint Rose Church.
In 2011 Teresa and Eric and their friends began sending flyers out to their neighborhood explaining the Hope Christmas drive. The result was awesome. The Christmas drive has been a yearly activity in her neighborhood. Their drop off box is most always filled with wonderful Christmas gifts. Eventually the Wilsons' friends were able to increase donations to Hope by sponsoring a yearly Christmas Party which includes a Santa Auction. All funds raised are donated to one or two charities. For several years Hope Emergency has been chosen as one of the charities to receive donations to purchase gifts for the kids.
Four years ago a couple of new bikes were included in the delivery. The numbers have increased with each delivery. Through their groups' contacts and buying processes, the Wilsons have been able to stretch their funds to provide more new bikes. They are now known as "The Bike People"J.
Teresa says "Through the kindness of all of our folks we have been able to schedule a Summer and Christmas delivery with a U-Haul trailer packed to the brim!!
It warms the heart to see the kindness of so many people wanting to help others and to see how it has grown over the years. Thank you for what you all do!! "
Thank you Cathy Breckle, Teresa and Eric Wilson for your generosity!
Hope Emergency Program Newsletter
Volume 18, Issue 1 February 2018
______________________________________________________________
2018 UPDATE ISSUE
WE WELCOME NEW EMPLOYEE In January, 2018, Mike Stacy from Lynchburg, OH has joined the Hope Maintenance Team.
CONGRATULATIONS:
Winners of last year's RAFFLE : Mrs. Katie Wellman was the winner of the Quilt Raffle last November.
2018 Events
EASTER DISTRIBUTION at Hope will be on Wednesday, March 28, 2018 from 9 a.m. – 2:30 p.m. Hope Emergency will be CLOSED Thursday, March 29, 2018 through Monday, April 9, 2018.
VOLUNTEER LUNCHEON will be Saturday, June 9, 2018 from 12 Noon until 2 p.m. Volunteers and their spouses are invited.
HOPE EMERGENCY WILL BE CLOSED: Wednesday, July 4, 2018. Due to the holiday falling on a regular distribution day for the week of July 4, 2018, distribution will instead be on Thursday, July 5, 2018 and will follow a regular distribution schedule.
YARD SALES Mark your calendars for our 2018 Yard Sales, Fridays and Saturdays, May 4 & 5, July 13 & 14, and September 14 & 15. Friday Sales begin at 9 a.m. and end at 3 p.m. ( Bargains Galore!)
Saturday Sales begin at 9:00 a.m. and end at Noon.
SCHOOL SUPPLIES We will begin distribution of school supplies on Wednesdays July 18, 2018 through August 22, 2018. We welcome donations of filler paper, 3 prong folders, spiral notebooks, crayons, glue, pens, pencils and colored pencils.
THANKSGIVING DISTRIBUTION will be held on Tuesday, November 20, 2018, 9:00 am.– 2:30 pm. Hope Emergency will be CLOSED November 21 to November 26, 2018.
CHRISTMAS DISTRIBUTION for 2018 begins with donation of Giving Tree Items on Sunday, December 2, 2018, 1:00 pm – 5:00 pm. Client shopping dates are Monday, December 10 to Saturday, December 15, 2018. Hope Emergency will be CLOSED from December 16 to January 2, 2019.
SOME STATS:
Thanksgiving 2017 we were pleased to be able to provide Thanksgiving fixings for 452+ families.
WISH LIST
We wish we had a 12 ft. aluminum ladder
If you would like to donate gift cards, we could use them to purchase printing and technology supplies.
Christmas 2017, 460+ families received food and 725+ children were able to experience a good holiday.
Experience Being GENEROUS TOGETHER at HOPE EMERGENCY PROGRAM
Whether you are a donor or a volunteer, you are the heart of HOPE EMERGENCY PROGRAM – serving the needs of others in our community. Thanks to the collective efforts of generous individuals like you, community needs of food insecurity, warm clothing and other provisions for families are being met. How will the needs of the community be met in the future? There are several options: a bequest in your will or your IRA may be options to fund your generosity. It's simple! Contact your Attorney for your Will or your IRA Plan Administrator to add HOPE as a charitable recipient.
Either way, you keep the asset for as long as you need it, then it goes to work being GENEROUS TOGETHER at HOPE for generations to come. Be sure to let HOPE know of your gift plans so we can thank you!
WISH LIST: Peanut Butter, Toothbrushes, Toothpaste, Sanitary Pads and Tampons, Underwear and Socks, Deodorant, Blankets, Sheets, All Purpose Cleaners, Dish Soap and Laundry Detergent.
Share This With Your FriendsFollow Us